Click on topics below to find primary sources related to curriculum standards. To see all primary sources for the Rise of Industrial America, click here.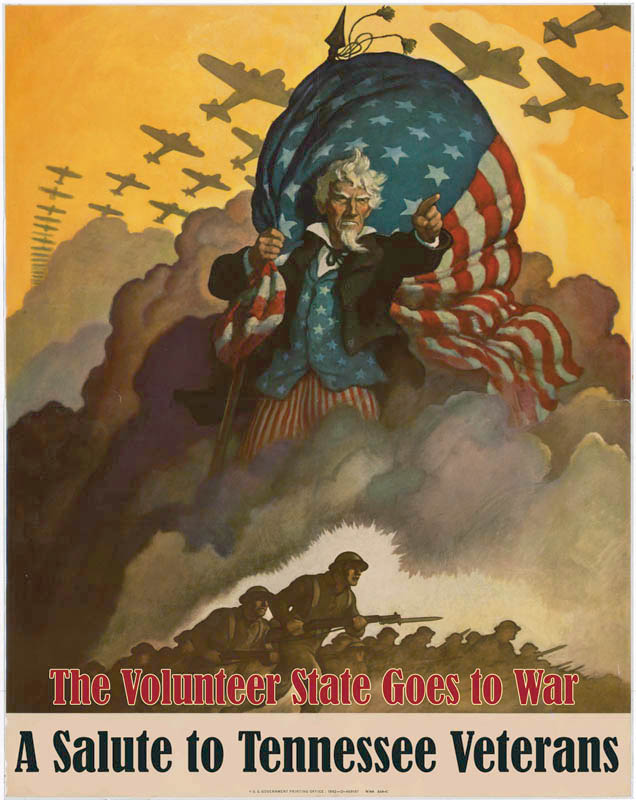 The Volunteer State Goes to War: A Salute to Tennessee Veterans is an online exhibit that chronicles the exploits of heroic Tennesseans who have served in the military during wartime.
Several sections in this exhibit relate to this theme including:
Nineteenth Century Agricultural Resources
The change from an agrarian lifestyle to an industrial way of life was difficult for Tennesseans. Agriculture was significant to the economy & history of Tennessee as the state evolved from an untamed wilderness to a thriving member of the New South. Explore this collection to understand more about the agricultural way of life in Tennessee during the late 19th & early twentieth centuries.
Digital Breakouts
Elementary
Middle/High
1897 Tennessee Centennial Exposition
In 1897, Tennessee held a six-month celebration to mark the one-hundredth anniversary of statehood. The Tennessee Centennial Exposition was held in Nashville from May 1 until October 30, 1897, although the state's actual centennial occurred in 1896. The materials in this collection primarily depict the array of buildings and individuals involved with this celebration.
This Honorable Body: African American Legislators in 19th Century Tennessee
Two and a half years after the passage of the Fifteenth Amendment, in November 1872, Tennessee voters elected their first African American representative to the General Assembly. The achievements of the fourteen black men, most of them former slaves, who served as Tennessee legislators before 1900 represent an important part of state history.
See the section on Jim Crow and Disfranchisement of Southern Blacks.