Click on topics below to find primary sources related to curriculum standards. To see all primary sources for Colonial America and the War for Independence, click here.
Tennessee's Founding and Landmark Documents
From King George's Proclamation of 1763 to the earliest purchase of land from Native Americans to the first Constitutions of the State of Tennessee, these are among the most important records from our past. Significant milestones in the formation and early history of the state are presented here for the first time in digital form taken directly from the originals, with full transcription and accompanying historical text.
Maps are invaluable components of historical research, and documentary records often cannot be fully understood without referring to maps. This collection features maps dated as early as 1795 and as recent as 1931.
Digital Breakouts
Elementary
Middle/High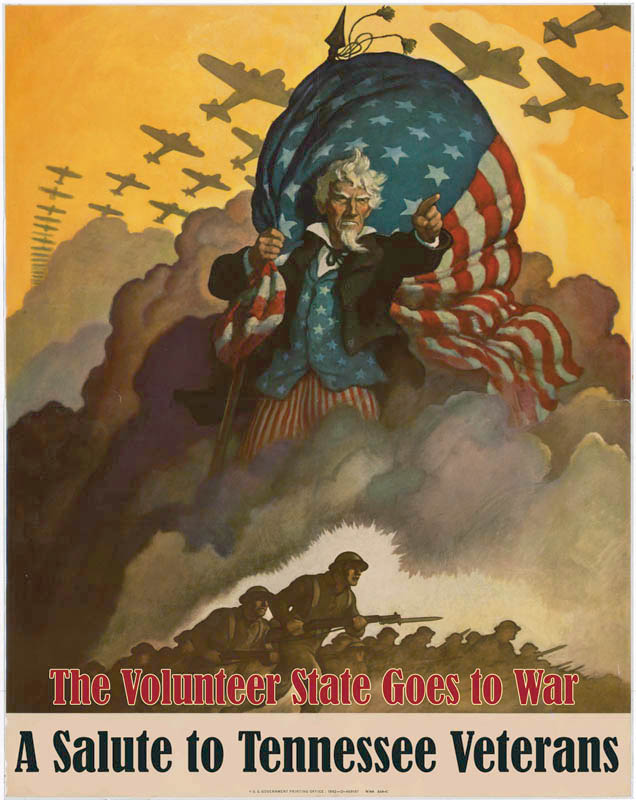 The Volunteer State Goes to War: A Salute to Tennessee Veterans is an online exhibit that chronicles the exploits of heroic Tennesseans who have served in the military during wartime.
See the section on the Revolutionary War.
Let Freedom Ring: The American War of Independence
This collection highlights a time when the area that is now the state of Tennessee was land claimed by North Carolina. White settlers and their African-American slaves moved into Upper East Tennessee in the 1770s and established their own government, the Watauga Association. By so doing, these settlers clearly defied British authority which had forbidden settlement west of the Appalachian Mountain chain in the Proclamation of 1763.